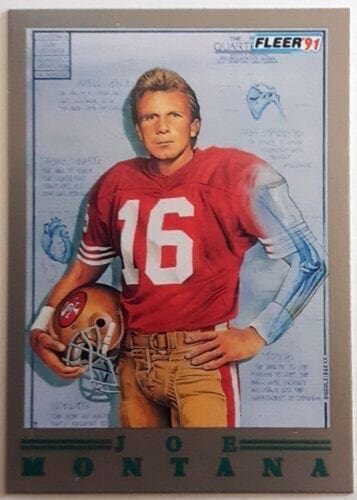 This post will contain football cards /products from this store, my eBay store, and affiliate websites I own. I will have Football NFL Cards and Products listed here. I will be adding and modifying this post weekly to introduce new products and information. As a start and to let everyone know. I have been a New York Giants fan since I saw my first football game when I was 15. I whether if the Giants or Jets had a good year or bad, I will feature the players. Players such as Montana, Rice, Payton, and Smith I watch while growing up. There will be a few unknowns here and there, but my focus will be star players.
As far as my affiliate stores /websites these sites I own. The stores /websites that sponsor me are legitimate sites. Links that I use here, as well as the other stores, are good. If a product (s) is out of stock or discontinued, the link may be broken. I will monitor my site for broken links weekly and either remove the link of fix it. For fans of the other 3 sports, I will start a similar post with a month. I will also be doing some "behind the scenes" work to improve the performance of the site. So sit back and enjoy the new Football NFL Cards and Products I will be listing weekly. This is only the beginning. Click the button below to be redirected to the front page of football.
Football Cards in My Store
I have listed a few NFL cards listed in the store. If you want more information or purchase the card(s) I provided a link to redirect you to the card page. The links to my store are good unless the card was sold. Although not a true New Yorker, I listed some New York Giants cards of the past. I will list products and the New York Jets next week.
New York Giants
Although before my time, I listed a few players from the past. These cards are for sale in my store. Click on the name below the picture to be redirected to the card.
New York Giants From the '80s
To break up my posts, I will start a new post whenever the topic changes. As far as this post, anything above the under-construction image is good. I will be adding more New York Giants cards and products next week.
It is August 6th. I added a few more football cards and links to my football page. I will be adding more next week but I will be focusing on Basketball and Hockey until the end of the month.