New York Knicks NBA Team is the only basketball team I route for in general. Of course you have your Jordan, Bryant and O'Neal. They had their ups and down over the years, but I am standing by their side. New York Knicks in the Atlantic Division of the Eastern Conference. They play at Madison Square Garden. As I found out, there are two New York Basketball teams now, the Brooklyn Nets.
My collection of New York Knicks players is very small. The only stars I have are Patrick Ewing and Rod Strickland. But the number of players will change over the course of time. I still stand behind the New York Knicks. Maybe the Brooklyn Nets as long as they stay part of New York.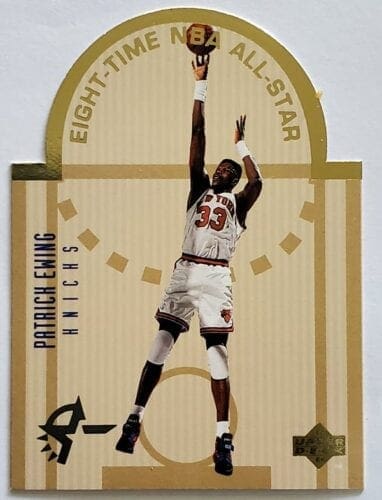 New York Knicks NBA Team and Products
---
I have listed a few general store policies about the cards I am selling. These policies are subject to change.
Unless noted, all cards are in near-mint condition.
There is no damage or markings.
The grading of the cards is not by a professional company.
1st class mail postage is used to send the cards.
All cards are in a top loader and a soft sleeve.
At the moment I only accept PayPal
I do not ship outside the continent 48 states. Unless the buyer pays for the extra cost.
You can read more about my store policies by clicking on Store Policies. I am in the processing of updating it.
---
Pinterest links that my interest you
Below are links to my Pinterest products that may interest you. Some links are to NBA players other than Patrick Ewing. Since these links does back to my eBay items or some in the store, they may have expired.
---
New York Knicks Players
Below is a listing of the players for the Chicago Bulls team. By clicking on the link, take you directly to that player's section.
---
Patrick Ewing NBA Cards and Products
Below are a few Patrick Ewing's NBA cards that I am selling in my store. The addition or deletion of cards will be an ongoing project. Go to the product's page by clicking on the photo or text below the picture.